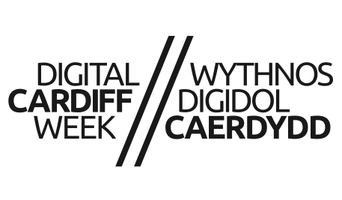 Digital Cardiff Week has been and gone, the event which was held in the Wales Millennium Center had been hailed as 'exploring the digital future of the creative media industries in Wales'.  Companies were given the opportunity to showcase themselves and workshops were held to give advice across a wide range of digital industries.  The week was broken down into four days of events which went as follows:
Monday – Digital Futures Day
Focusing on digital broadcasting, looking at ways in which broadcasters and digital companies can come together to develop new ways of communicating their message.  Highlighting the latest developments from the emerging digital public space.  In addition to this, there was also a technology fair which showcased the latest in consumer tech for broadcasting.
Tuesday – Digital Skills Day
A day of free taster training sessions based around the digital sector produced by Creative Skillset Cymru.
Wednesday – Wales Games Development Show 2013
A chance for games developers to exhibit their latest works, spread across two halls, with presentations all day from games developers and workshops from BAFTA in Wales.  The day ended with a presentation of the British Academy Cymru Awards for Games
Thursday – Digital Economy Day
A day of conference sessions and practical workshops about raising money, tech clusters, digital markets and platforms, digital convergence and a look at what digital means in different sectors.
On the whole Digital Cardiff Week was generally well received by visitors, we did a quick search on twitter and these were the two most positive responses that came back :
@ Marshallmedia – #digitalcardiff has been a great success, vital that we now keep momentum and take ideas from it out across Wales.
and
@jazzyfingers – Great day at #digitalcardiff – well done to BBC, S4C and Mark John/Cardiff Council for enthusiasm and organisation of interesting event
During the event, Cardiff Councillor Russell Goodway took the opportunity to announce that Cardiff would have a city wide WIFI network by 2015 including all buses, public buildings and schools.  There was no indication as to what it was going to be called but we can only hope someone can come up with something as witty as Ross-On-WIFI, the name of the wireless network in Ross-On-Wye.
These sorts of events are essential to the success of Cardiff projecting themselves as a major player in the UK tech industry.  Quite clearly people enjoyed the event and we are looking forward to Digital Cardiff Week 2014, however more promotion for next year is essential.  While searching through Twitter this morning details started appearing of another event happening in the Wales Millennium Center for women in technology, however there were no mentions of this on any of the promotional material for Digital Cardiff Week.