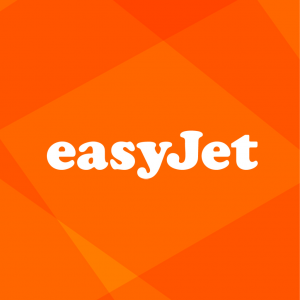 Sometimes we have a bit of a hard time choosing the app of the week, but this week it was an easy-pick.  We all love travelling in the Tradebox Office (just take a look at our range of Trippa travel guides) and naturally we all love apps so when we saw that budget airline EasyJet had released an app, we had to investigate further.
The EasyJet app allows you to buy flight tickets, check the status of a flight and look at all of the flights that you are booked onto.  If someone else has booked you onto a flight then you can add it to your list of booked flights simply by using the booking reference.  This is really handy if you've got a lot of flights to catch over the space of a couple of days and need to keep all the information in one place.
The best feature of the app however is the boarding pass tool.  Online check-ins have been common practice with EasyJet flights for a long time, but now they are aiming to get rid of all of their check in desks and replace them with baggage drop off points, relying on everyone to check in online before they board their flights.  Check-ins can now be done through the app and the boarding pass will display on the screen, taking away the need to print off boarding passes and just scanning the QR code that appears on the screen of your phone.  These boarding passes can be added to the 'Passbook' app on iOS 6 devices.  Currently you can only add one boarding pass at any one time to this, but developers are working on expanding this service.
In all it's a really good app, the bright and bold colour scheme look really good and the big buttons are simple to use, being able to buy flights through the app is a great idea (I've tried to buy them on a mobile through their website and it was hard work).  Also I can see the boarding pass system catching on, it's taken awhile for any UK companies to start integrating with the Passbook app, and the selection is still limited, but this is exactly what it should be used for.  I'm sure we'll see a lot more of the budget airlines releasing apps in the near future.