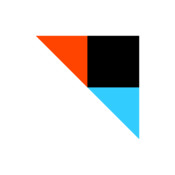 IFTTT (pronounced like shift) was launched in 2010 with the intention of making more services on the web automated.  The acronym stands for 'If This Then That' and works by creating logic statements (so called recipes) that will do something, when something else happens.  It's a really nifty way of connecting, otherwise completely unconnected, online services.  Say for example you wanted to save every photo of you that was tagged on Facebook into a Dropbox folder or make a note in your Google calendar when you add a new contact to your phonebook – IFTTT can do it all for you.
It may all sound quite complicated and some people think it's going to involve lines of coding to get it all working properly, but it's all been made incredibly simple.  Large icons and text explain exactly what you need to do step by step and you never have to see a single line of code.  The first time you use IFTTT with any of the 'channels' you have to log in through the app and grant it full access, which can be a bit annoying – but you only have to do it once.
The best way to get to grips with IFTTT is to download it and have a go, recipes take minutes to create and you can't break anything.  If you would rather take a look at ones that other people have made then that's easy to do as well, just a swipe to the left will open up a page full of trending and featured recipes.  The only real danger of using IFTTT is it's very easy to lose far too much time thinking of new ways you could do with saving time on the internet and spend a few hours setting it up.
If you've not used IFTTT before then I would recommend downloading the app and having a go.  The UI is nice and clean, it's simple to use and all you're going to do is make your online life easier.  The app is currently only available on iOS, but an Android version is in the works and you can get yourself started using the online service for now.  It's completely free as well, which is the other major bonus.